WILLS, TRUSTS, & ESTATES ATTORNEY SERVING FRISCO AND PLANO, TEXAS
What will happen to your assets when you're gone?
The loss of a loved one can be an extremely difficult experience. It's even more challenging when that person didn't leave behind a will defining their directives. As a probate attorney, I work in the area of: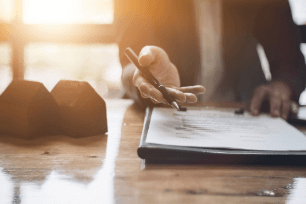 Probate law

Powers of attorney

Healthcare power of attorney

Wills and living wills

Prenuptial agreements

Postnuptial agreements
I work hard for your loved ones and your best interests in family matters of all kinds. I can assist with locating assets, preparing documents and advising you about outstanding bills or debts. I can advise you on establishing a will or power of attorney in the event of death or illness. You want to be sure your family is cared for in the manner that you desire.
Your privacy and confidentiality are of the utmost concern to me. Call today to schedule a free consultation in the Richardson, Plano, or Frisco, Texas, areas.